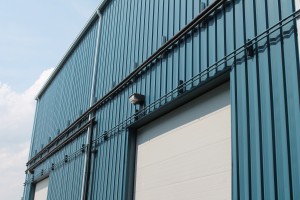 The Shadowall wall system is a premium, semi-concealed, through-fastened wall system from Butler Manufacturing. With its unique corrugation pattern, the Shadowall panel casts pleasing shadow lines that will look great on any project where appearance is a major consideration.
Additionally, the unique pattern of the Shadowall panel also allows up to 6" of insulation (8" if using eShadowall spacer blocks) between the wall panels and girts, allowing you to easily meet the new stringent energy codes while saving your customer money on total operating costs.
Finally, the Shadowall panel is a through fastened panel, allowing for easy replacement of damaged panels.
Main Features:
The recessed fasteners give walls an attractive and uniform appearance with smooth, clean lines while still allowing for easy repair and replacement of damaged panels.
The Shadowall panel is available in a wide selection of standard Kynar colors, ensuring there is a color to meet your project requirements.
The deep 1-7/16" corrugations provide exceptional strength to resist billowing when fasteners are installed and resist even the strongest wind loads.
The Shadowall panel is available in a standard 26 gauge thickness and an optional 24 gauge thickness for even more strength and durability.
Using the eShadowall system's thermal spacer blocks, you can easily meet stringent energy code requirements while at the same time saving your customer money on total operating costs.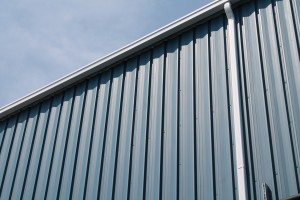 Getting a quote on the Shadowall panel is easy: Just provide us with a cut list containing the quantity, length, and gauge of the panels you need, a zip code to estimate shipping, and your contact information and we'll take care of the rest.
Need help or aren't sure where to start on your project? Contact us and we will be more than happy to work with you to find the right solution.